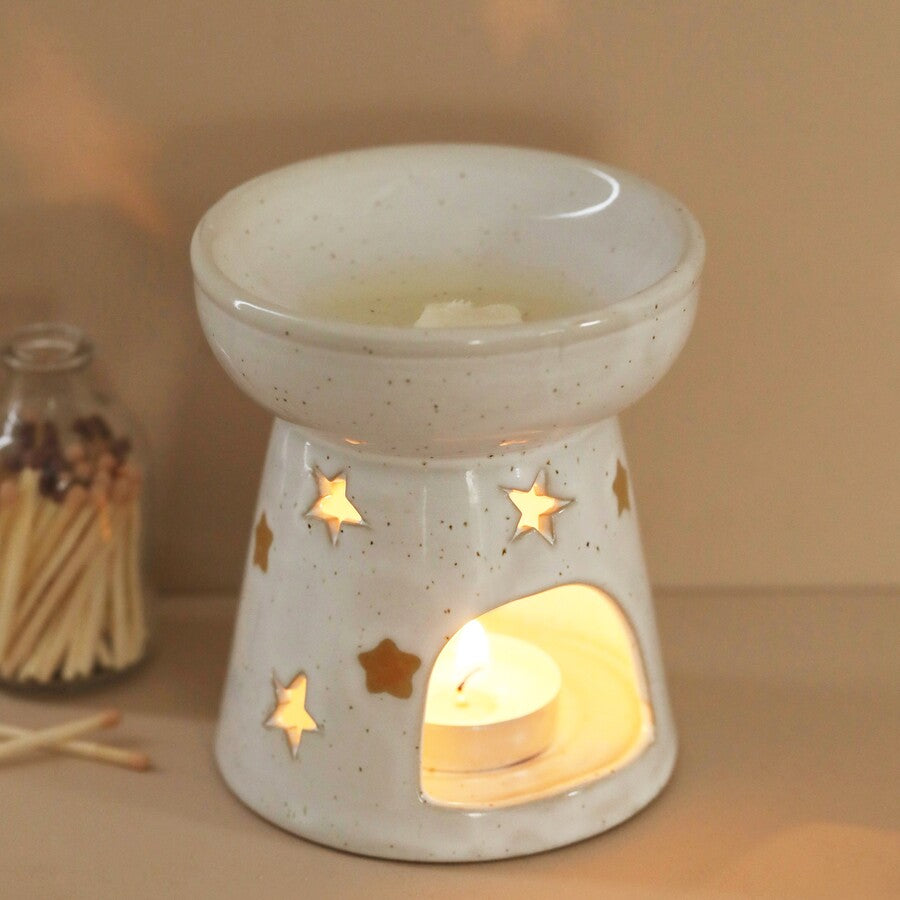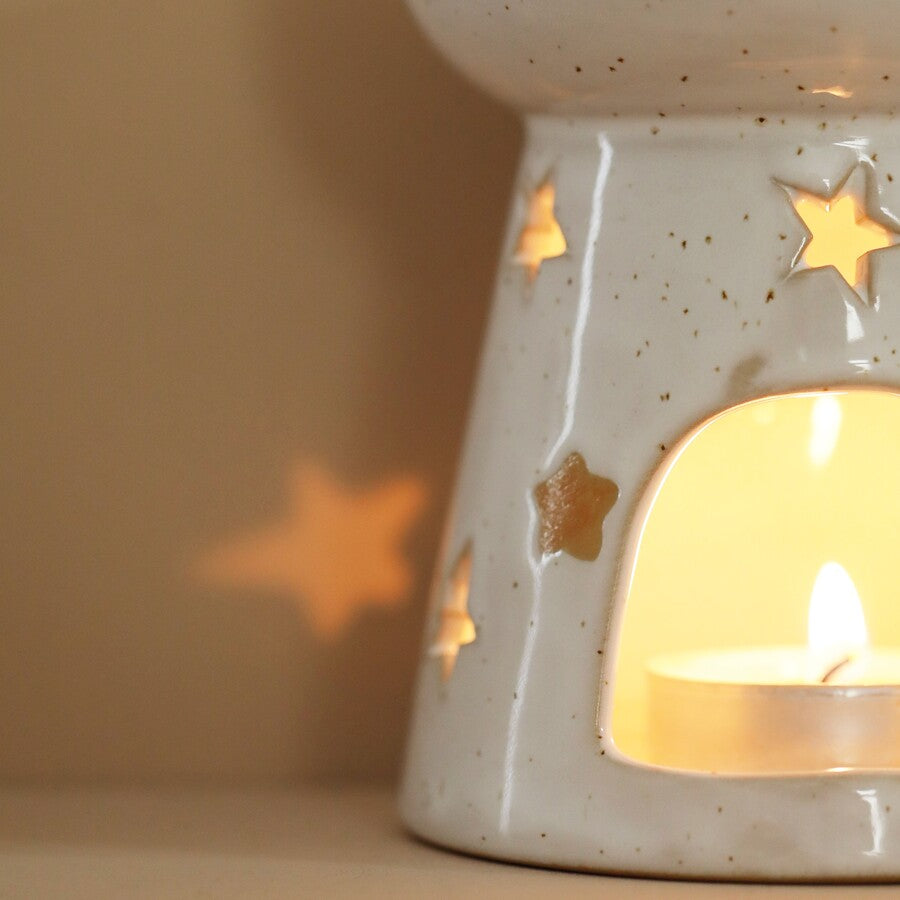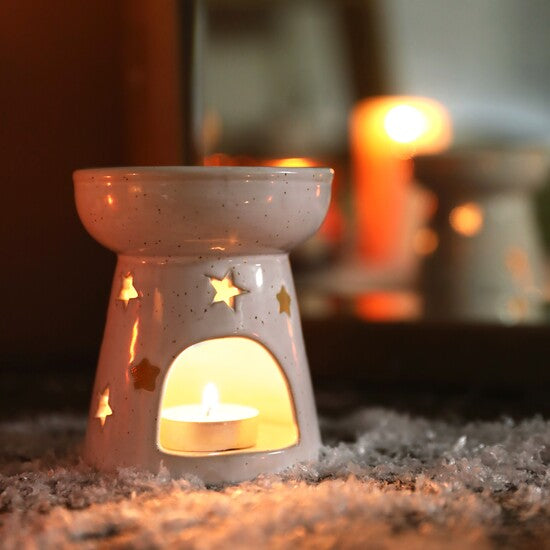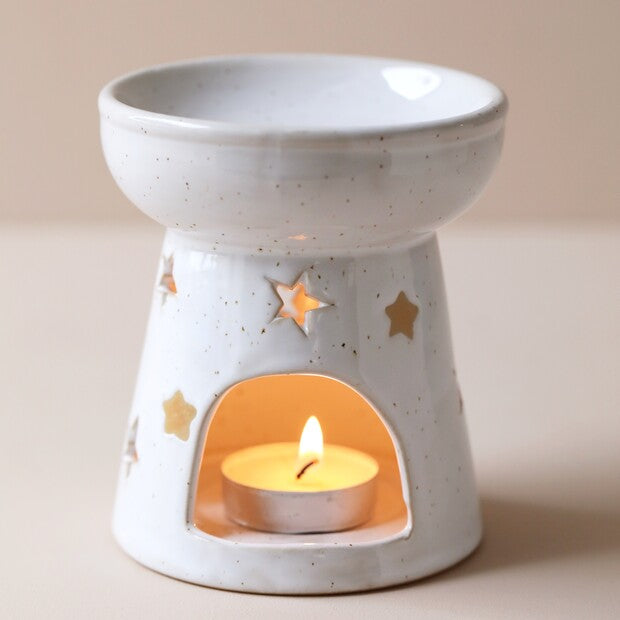 Bring the night sky into your home with this gorgeous ceramic wax melt burner!

The ceramic is coated in a soft, milky glaze giving a rustic finish, with a wax-resist technique used to embellish the burner with stars. Finished with starry cut-outs, this beautiful wax burner would be the perfect addition to anyone's room. 
Pop a tealight in the base of the wax burner and fill the top with your favourite wax melts. After lighting, watch your room be filled with the cosy glow of candlelight and wait for the fragrance to fill your home. The perfect piece of homeware all year, pop warmer, autumn fragrances in during the cooler months and brighter, fresher smells in the summer. 
Please place your wax melt burner on a heatproof surface at all times and wait for the burner and any wax or oil to completely cool before touching.
All our products are hand poured in the UK. Dovecote Northumberland is a sustainable brand of home fragrance.
Share