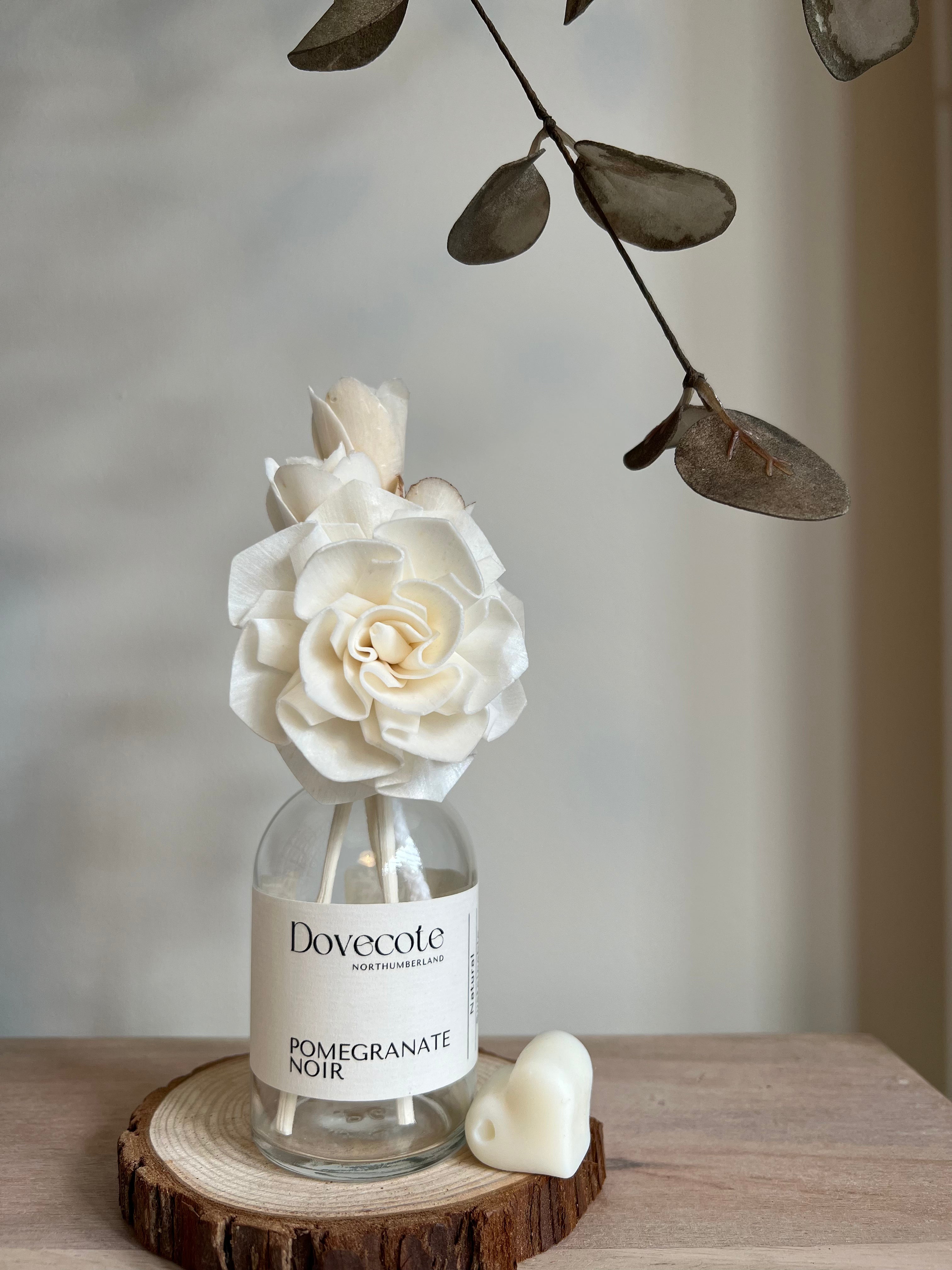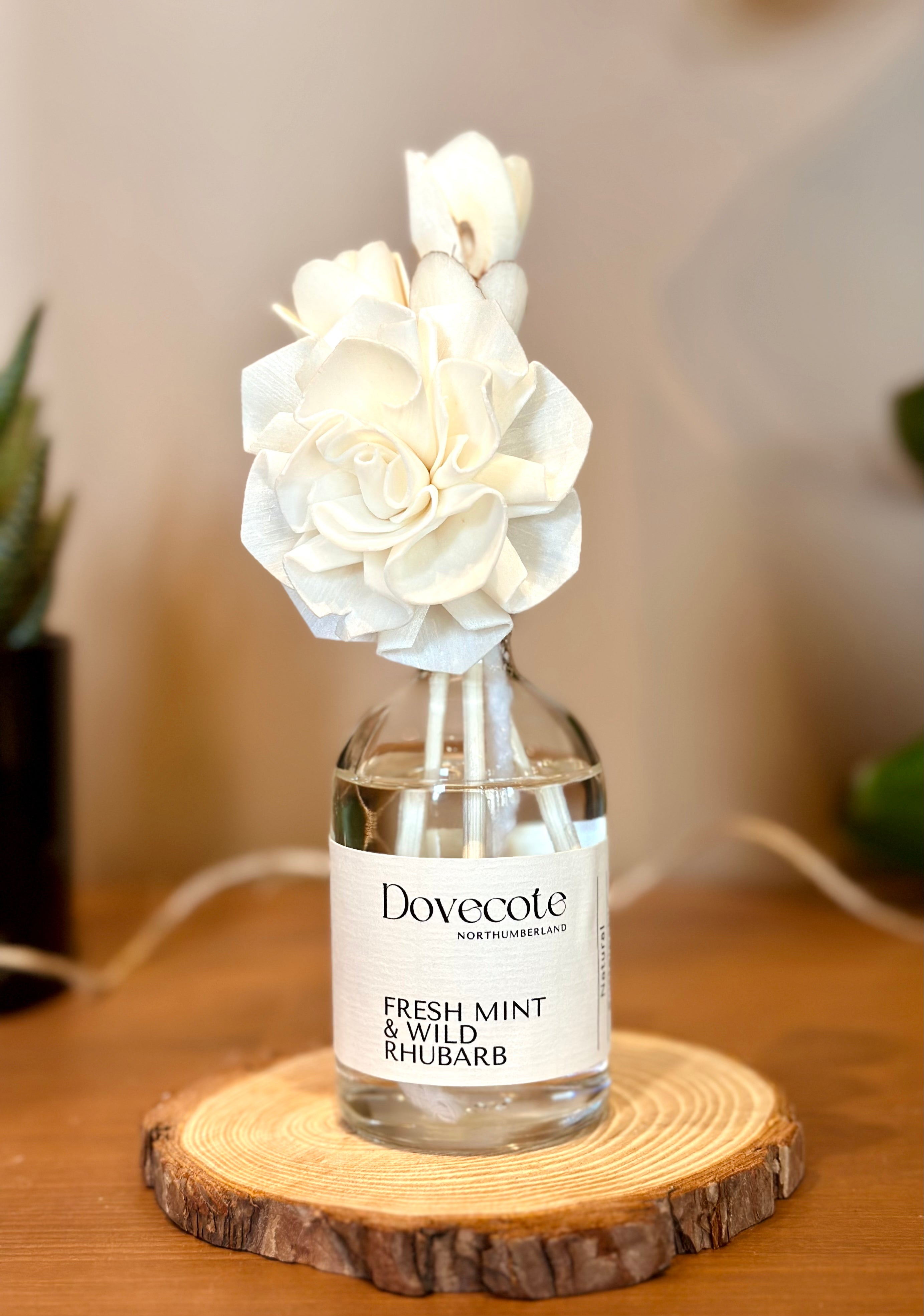 Signature Flower Diffuser
Handmade flowers, delicately made using sola wood slices. The flowers absorb the fragrance of your choice and diffuse through each petal, providing you with a long lasting scent filling your home.
Gift Box included 
All our products are hand poured in the UK. Dovecote Northumberland is a sustainable brand of home fragrance.
Share